While searching for inspiration for our recent website refresh, I stumbled upon the artwork of talented food illustrator, Maral Varolian.
She's Armenian, loves food, and makes illustrations of food. Often Armenian food. I immediately started following her on Instagram, Pinterest and bought a bunch of gifts featuring her work for family and friends from her online shop. I became a Maral Varolian groupie overnight.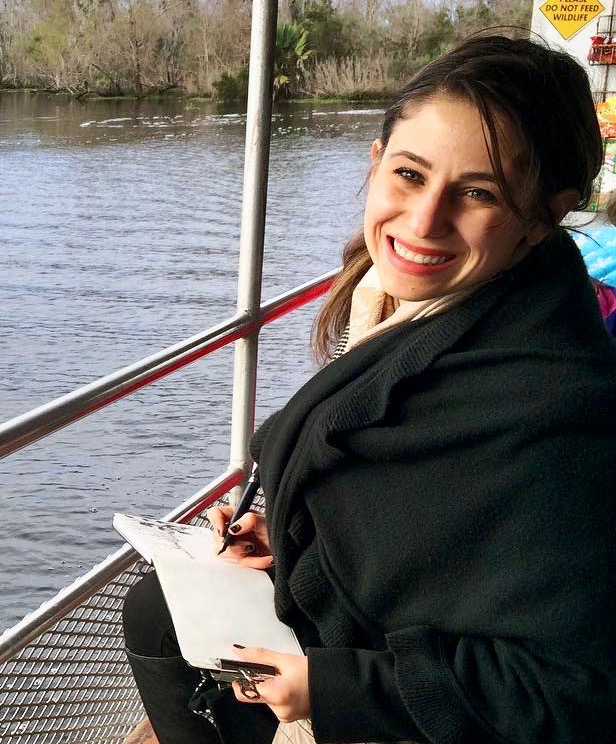 Maral's dedication to her craft is admirable.
It seems every few days, the young New York City artist posts a fresh, delicious illustration on her Instagram. One of her more recent pieces took 9 hours – impressive since she has a full-time job as a CAD designer for a national fashion retailer. I, myself, am technically a painter. However, I started painting a pomegranate for my parents 5 years ago. Today it's only half completed. A blank wall in their dining room reminds me of my delinquency every time I visit.
If I don't finish it soon, perhaps I'll commission Maral to paint a pomegranate for my parents instead?
I recently spoke to Maral on the phone, and here are a few things I learned:
Travel sparked her passion for drawing food. It was during a family visit to Germany one Christmas when she first drank Glühwein (hot, spiced red wine). Inspiration struck. She decided, then, to utilize her art skills to connect with her love of culture and food.
Three of her favorite Armenian foods are:
Manti – one of her earliest and fondest memories was making manti with her mother and Yaya.
Boregs – specifically cheese boregs.
Choreg – but not any choreg. Maral's favorite is choreg cake. I have never heard of this, but it sounds fantastic.
Her Mom takes 'secret recipes' seriously.
I asked if she had family recipes for any of the above that she wanted to share with us. To my surprise, the answer was— No! Her mother is the primary cook in the family and she does not share recipes, not even with her daughter. Despite numerous requests, her mom has never written her recipes down. Maral assured me that even if she did, the recipe would read like so: "A little of this, some of that."
Due to her mother's resistance to divulging specifics, Maral was searching for recipes online and found our site a few years ago. I loved hearing that because it's one of the reasons my parents started the site.
So in lieu of recipes, here are some of Maral's watercolor and ink illustrations and gifts that she sells. Enjoy!
You can follow Maral on Instagram, Pinterest and visit her online shop or her Etsy page.
P.S. She also does commissions including custom maps, wedding invites, pet portraits, and more. To my delight, she has drawn dogs dressed in food costumes (pictured in the gallery above), which I love and am considering a similar commission myself— I have a King Charles Spaniel who loves to eat shish kebab and a beagle who loves to eat… everything.
P.P.S. If anyone has a recipe for choreg cake, please let me know!
(Visited 1,241 times, 1 visits today)